Spring Fling includes pitch sessions (by appointment) with editors and agents, some of whom may also lead workshops or publisher spotlight sessions. Here are the industry pros we've lined up for Spring Fling 2020.
Sarah Blumenstock
Associate Editor, Berkley Books
Sarah Blumenstock joined Berkley in 2016. Prior to joining Berkley she sold foreign and domestic rights for Penguin Young Readers. Sarah acquires commercial women's fiction and romance—both historical and contemporary. Some recent and upcoming titles include The Star-Crossed Sisters of Tuscany by New York Times bestselling author Lori Nelson Spielman, A Touch of Flame by USA Today bestselling author Jo Goodman, Bringing Down the Duke by Evie Dunmore and Faker by Sarah Smith. 
Mary Altman
Senior Editor, Sourcebooks Casablanca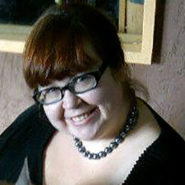 Mary Altman discovered Romance in the 4th grade, when her best friend smuggled a copy of A Knight in Shining Armor to the lunchroom, and she's been a convert ever since. A giant and unrepentant nerd, Mary spends her free time playing video games, watching Critical Role, and reading about fantastical worlds. She started her post-college life studying law before coming to her senses and settling happily in a decade-long editorial career. She has a passion for travel and lives outside of Chicago with her partner and an overflowing TBR pile.
Mara Delgado Sanchez
Acquiring Editorial Assistant, St. Martin's Press
Originally from Puerto Rico, Mara Delgado Sánchez spends her time creating and cruising through imaginary worlds, and enjoying the verdant parts of New York City. She holds a BA in English, Literature from the University of Puerto Rico at Mayagüez and an MFA in Creative Writing from Rosemont College. She is currently looking for romance in all categories, women's fiction and YA.
Kelli Martin
Agent, Wendy Sherman Associates
Kelli Martin began her book publishing career over twenty years ago. She started at Simon & Schuster and rose up the editorial ladder at HarperCollins, Harlequin, and Amazon Publishing. At Amazon Publishing, Kelli served as the launch editor and public face of Montlake Romance, and Executive Editor at Lake Union. As an editor, Kelli built a list of successful authors and breakout books in romance and commercial fiction. Now, as an agent at Wendy Sherman Associates, Kelli will continue discovering new talent, guiding writers, editing their manuscripts and building a list of beloved books that satisfy publishing houses and readers.
At Wendy Sherman Associates, Kelli is passionate about building the agency's romance program, focusing on contemporary romance and romantic suspense. In addition, she's excited to discover new talent in commercial women's fiction, including suspense fiction, love stories, romantic comedies, family dramas, friendship dramas, beach reads, and women-coming-into-their-own stories.
Emmanuelle Morgen
Agent, Stonesong Literary
Emmanuelle's clients include New York Times, USA Today, and international bestselling authors, as well as CBC, ALA, and Freeman award winners. She is seeking science fiction and fantasy, contemporary romance and women's fiction, and historical fiction. She enjoys developing long-term relationships with her clients, working closely with them to build their literary careers.
Diana Fox
Fox Literary
Fox Literary is a boutique agency which represents commercial fiction, along with select works of literary fiction and nonfiction that have broad commercial appeal. Diana is actively seeking the following: young adult fiction (all genres), science fiction/fantasy, romance, historical fiction, thrillers, and graphic novels. She's always interested in books that cross genres and reinvent popular concepts with an engaging new twist (especially when there's a historical and/or speculative element involved).
Erin Hennicke
Film Scout, Franklin & Siegal & Associates
Erin Hennicke started her career in the Subsidiary Rights Department of Viking Penguin before segueing into the film industry as a story editor at Barbra Streisand's production company, Barwood Films, where she oversaw development and production. In 2000, Erin joined Franklin & Siegal & Associates, the largest literary scouting agency in New York, where for the past nineteen years, she has scouted books & material for Universal Studios, known for their adaptations of The Bourne Identity series by Robert Ludlum, and starring Matt Damon, among others. Since 2014 she has scouted as well for Paramount TV on the series/mini-series side.
Scouting is an exciting and challenging job that allows her to have a foot in both the film and publishing industries and to have daily contact with editors, agents, writers, film & TV executives—all in pursuit of the perfect story for her clients to adapt.
A few of the projects Universal has optioned in recent years have been the New York Magazine article that became American Gangster, starring Denzel Washington and Russell Crowe, directed by Ridley Scott; the Fifty Shades series by E.L. James, and the memoir From the Corner of the Oval by Beck Dorey Stein.  On the TV side, she helped her execs find the upcoming Candace Bushnell nonfiction Is There Still Sex in the City?, as well as Susan Orlean's latest, The Library Book. In addition to her literary pursuits, Erin is also the co-host of a pop culture/media podcast. She is based in New York City.  
Erin can't acquire anything directly from authors (her company doesn't take anything unsolicited or un-agented), but she can help people navigate this world and how to submit to agents. "When I hear pitches at conferences, I can tell the authors how viable their idea is in the current entertainment climate; where they should focus their efforts; and even recommend agents for them to query, if they don't have one at the moment."