Zoe York
Master Class: Romance Your Brand
Zoe York is a 13-time USA Today bestselling author of contemporary romance, often with military heroes, and always with scorching heat on the page. Between her two pen names (she also writes erotic romance as Ainsley Booth), she has published more than 50 books since her 2013 debut, What Once Was Perfect. Notable career highlights include Prime Minister (USA Today bestseller twice, in 2016 and 2017), the SEALs of Summer anthologies (New York Times bestsellers in 2014 and 2015), and the fan favorite Canadian small town series, Pine Harbour and Wardham. In 2019, she released her first nonfiction writing craft book, Romance Your Brand. There is nothing that she likes to chat about more than the craft of publishing. Follow her on YouTube (www.youtube.com/zoeyorkwrites) for weekly videos, or visit her websites at www.zoeyork.com and www.romanceyourbrand.com.

Kathy Lyons
Master Class: The Inner World
Kathy Lyons is the wild, adventurous half of USA TODAY bestselling author Jade Lee. A lover of all things fantastical, Kathy spent much of her childhood in Narnia, Middle Earth, Amber, and Earthsea, just to name a few. There is nothing she adores more than turning an ordinary day into something magical, which is what happens all the time in her books. Winner of several industry awards including the Prism—Best of the Best, Romantic Times Reviewer's Choice, and Fresh Fiction's Steamiest Read, Kathy has published over 50 romance novels, and she's just getting started. Check out her latest news at KathyLyons.com
Jennifer Prokop
Master Class: Write Better White People
Jen's lifelong romance habit began in 7th grade when she found a bag of remaindered romance novels in her grandmother's basement. Jen reviews romance for Kirkus and whoever follows her on Twitter (@JenReadsRomance). She has created a website to help new readers find romances based on theme or trope (www.jenreadsromance.com). Jen hosts a bimonthly romance book club at 57th Street Books in Chicago's Hyde Park neighborhood. She and author and Spring Fling 2020 headliner Sarah MacLean are the co-hosts of the romance podcast Fated Mates.
Jen has a BA in English from Villanova and an MS in Education from Northwestern. Jen not only teaches middle school English, but she also teaches graduate students how to be middle school English teachers. It's all very meta. She lives in Chicago with her husband, son, and two cats. She's ridiculously proud of the fact that she makes an honest living talking about books all day.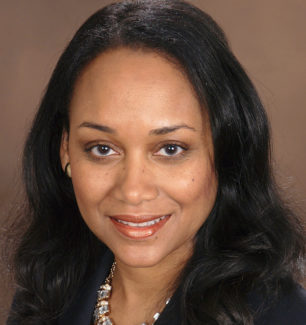 Vanessa Riley
Master Class: Write Fast Write Now
Vanessa Riley writes Historical Fiction and Historical Romance (Georgian, Regency, & Victorian) featuring hidden histories, dazzling multiculture communities, and strong sisterhoods. She promises to pull heart strings, offer a few laughs, and share tidbits of tantalizing history.
Vanessa holds a doctorate in mechanical engineering and a masters in industrial engineering and engineering management from Stanford University. She also earned BS and MS degrees from Penn State University. Yet, her love of history and lattes have overwhelmed her passion for math, leading to the publication of over 20 titles. She enjoys writing on her southern porch with proper caffeine.
Vanessa has a very diverse background, from scientist to radio anchorwoman. She's a member of Romance Writers of America and President-Elect of The Beau Monde, a specialty RWA Chapter. She's also a member of Georgia Romance Writers, NINC, and Historical Novel Society, and on the Board of Directors of Christian Book Lovers Retreat.
Vanessa is launching a new series for Kensington, Rogues and Remarkable Women. The first book, "A Duke, The Lady, and A Baby," releases June 2020. She's currently working on "Island Queen" for William Morrow (2021), a novel centering on Dorothy Kirwan Thomas, a formerly enslaved soul who becomes one of the wealthiest persons in the Caribbean, while battling for the rights of women of color and the freedom to follow her heart.
Virginia Van Vynckt
Master Class: Getting the Most Out of Scrivener
Depending on which day of the week you ask her, Virginia/Ginger is a cookbook author, writer, editor, publisher, or web designer and developer. She is Chicago-North's webmaster. She prefers to refer to herself as a "creative geek" rather than "scatterbrained." She has mostly retired from these various jobs to write romance novels under the nom de plume Ginger Rand. She has a BA in journalism and worked at the Chicago Sun-Times for 17 years before launching her assorted freelance careers. She lives in the Chicago area with two dogs and two cats.
Ginger uses Scrivener for everything from outlining and writing her in-progress romance novels to creating a recipe book for her children, and knows the popular writing program inside and out. She has discovered that playing with all of Scrivener's many features is a good way to put off actually writing, but does not recommend that course of action.