Spring Fling gives attendees an opportunity to hear from agents and editors, as well as pitch your manuscript to them. Here are the industry pros who've signed on so far for 2022. This list is subject to change.
Claire Harris
Available for in-person and virtual (online) appointments
Claire Harris is a literary agent with a passion for a wide range of fiction and nonfiction for adults. She got her start through the NYU Summer Publishing Institute and worked at a mid-sized agency before joining the PSLA team. Claire seeks projects with unique voices, interesting writing styles, and compelling characters. She enjoys the creative process of working with creators and collaborating closely with them throughout all stages of their careers. Having grown up in Wisconsin, she has a soft spot for stories set in the Midwest.
Wishlist
Claire is acquiring both fiction and non-fiction projects for adults. She's actively seeking projects that shine a spotlight on people, places, and events that are often overlooked or not given the attention they deserve. In fiction, she's looking for adult rom coms, contemporary fiction, psychological thrillers, select horror, and cozy mysteries—all for millennial audiences, specifically. Claire is happiest when reading manuscripts with unexpected endings or new twists on classic genre tropes. For non-fiction, Claire is seeking a range of projects, including lifestyle guides, pop culture celebrations, pop psychology, cultural criticism, humor, true crime, essay collections, and illustrated books for adults.
Sara Megibow
Available for in-person and virtual (online) appointments
Sara Megibow is a literary agent with kt literary out of Highlands Ranch, CO. She has worked in publishing since 2006 and has been a lover of romance novels her whole life. She represents New York Times bestselling authors including Casey McQuiston, Roni Loren, Margaret Rogerson and Jaleigh Johnson. Sara specializes in launching debut authors and working on long-term career development and profit strategy with them. She is a graduate of Northwestern University with degrees in Women's Studies, Gender Studies and American History. Always LGBTQIA+ Friendly!
Wishlist
I am actively acquiring! At a macro level, I represent authors who write romance (absolutely all sub-genres!), young adult and middle grade (again, all sub-genres) and science fiction/ fantasy for the adult market. For the purposes of Spring Fling, though, let's focus on the romance lovers…
I would love to see more submissions from BIPOC authors and marginalized creators – always LGBTQIA+ Friendly!
In particular, I'd love to see a contemporary romance novel in my query inbox that's roughly 80-90,000 words and filled with a big, messy family (like "My Big Fat Greek Wedding" or the upcoming AFTER HOURS ON MILAGRO STREET by Angelina M. Lopez). For me, contemporary romance can be funny (like Casey McQuiston) or deeply emotional (like Roni Loren) and can represent a wide rainbow of gender identities and sexual orientations. Personally, I'd love to see more 40+ protagonists (like LOVE GAME by Maggie Wells).
Honestly, I'm open to submissions for absolutely any kind of romance novel – stand-alone or series, contemporary/ historical/ paranormal, young adult romance or adult romance. Have a mystery element in your book? Great! What about vampires? Sure! In short, if it's a romance novel…bring it on!
Cat Clyne
Available for in-person and virtual (online) appointments
Cat Clyne joined Harlequin in the fall of 2019 and works with both bestselling and debut authors. Cat acquires romance for HQN Books, and commercial and book club fiction, women's fiction, historical fiction, and thrillers for Graydon House. Prior to Harlequin, Cat worked at Sourcebooks, where she built a dynamic list of romance authors. Born in Germany to diplomat parents, Cat has a Master's degree from New York University and lives in Brooklyn.
Wishlist
I'm looking for: Strong, evocative women's fiction and book club fiction that stays with you long after you've finished the last page. I'm drawn to found families and inter-generational, immigrant sagas; historicals and contemporaries by own-voiced authors; twisty domestic psychological thrillers with an end I don't see coming; and magical realism or gothic elements in world-building. I love a good ugly cry for characters I care about, especially when it culminates in a hard-won satisfying ending.
I'd love to find the next: Taylor Jenkins Reid, Arundhati Roy, Talia Hibbert, Chanel Cleeton, Christina Lauren.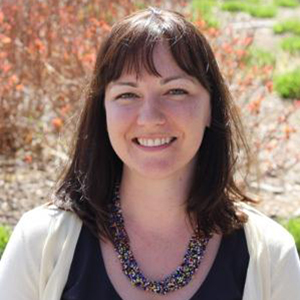 Stephanie Doig
Available for virtual (online) appointments only
Stephanie is an editor with Carina Press. She began her career at Harlequin in the proofreading department, and she worked as a copy editor and author liaison before moving to Editorial. Stephanie edits across genres and is especially interested in acquiring more character-driven contemporary romances with smart, sharp dialogue and deep emotion. You can find Stephanie on Twitter @StephanieDoig
Denise Zaza
Available for virtual (online) appointments only
Denise is a senior editor at Harlequin Books. For nearly three decades, she has supervised the growth of the Harlequin Intrigue brand. What was a monthly four-book mystery niche series now publishes seventy-two original romantic suspense titles every year. It is a top Harlequin Books franchise that has launched the
mainstream careers of several New York Times bestsellers including B.J. Daniels.  Denise is actively acquiring crime drama for the category romance market and looking for the next new voice.
Prior to joining Harlequin Books in 1995, Denise worked at a nonfiction house acquiring trade books. She spent her early career in publishing with several home and fashion magazines including Harper's Bazaar. She holds a B.A. from Fordham University. You can find Denise on Twitter @DeniseZaza.